Looking for some editorial makeup ideas or just want to turn heads when you're out on the town? Check out our list of 5 wearable makeup looks inspired by History.
Byzantine Queen
The Byzantines were a society with a lot of styles. They are well known for their exquisite mosaics, which used plenty of gold, as well as jewel tones. To emulate the beauty of the mosaics, use gold eyeshadow and coordinate it with a bold lipstick, vermilion, deep purple, and deep pink are a place to start!
For an extra touch, apply a contrasting color in the inner corners of the eye.
Modern Mona Lisa
The Mona Lisa is one of the world's most enigmatic paintings. Shrouded by confusion, various theories, and ideas from The da Vinci Code, it remains a mystery even today. One of the most compelling theories is that it was a portrait of da Vinci himself!
Regardless, the lady with the smirk has a timeless beauty that can be easily recreated today. Apply neutral shadow in a to elongate the eyes and apply brown eyeliner to the upper waterline and roots of the lashes. This subtle cat eye and neutral liner are sure to be subtle yet arresting.
Joan of Arc
One of History's most famous women, Joan of Arc fought for what she believed in and gained a victory over the English occupying Órleans. She is most famously depicted as a woman donned in silver armor so apply this color to the kids for a knightly sparkle. To add warmth without distracting from the eyes, apply a peachy nude to give the lips a finishing touch.
Pre Raphaelite Maiden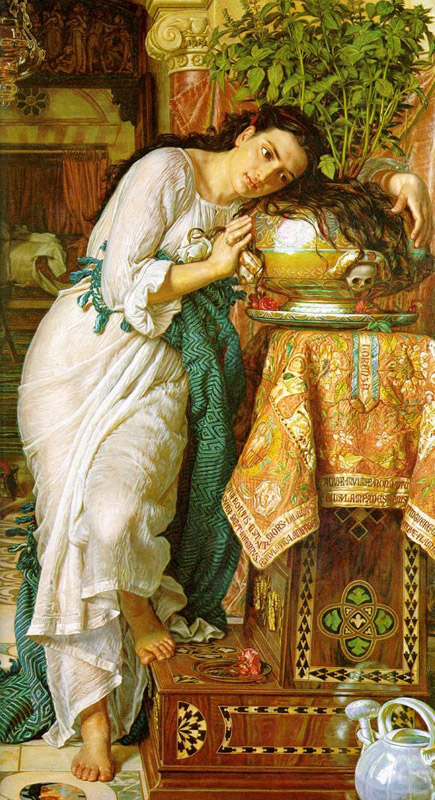 Natural, Glowy Look with Gradient Red Lip
During the latter part of the 19th century, a group of artists started a movement known as the Pre-Raphaelites, which contradicted the art taught in the schools at the time. They sought to depict art that captured Romanticism of the past yet incorporated their own ideas.
One of the common subjects were maidens with flowing hair, often with red lips. Recreate this look by applying a glowing base and highlighter, keeping the makeup pretty but natural. To finish, use red lipstick on the center of the lips and blend it out for a natural, blossom like a pout.
Neo-Victorian
Neutral Shadow and Muted Rose Lip
Although Victorian's rarely wore makeup, capturing the feeling of the era can result in gorgeous makeup. Although the fashion of this era changed drastically from decade to decade, makeup was not used or was undetectable.
However, period films and the like have glamorized this era and created gorgeous doll-like makeup looks to give actresses a bygone aura. Muted or mauve pinks are a great choice for this amped-up Victorian look.
Using this color on your lips will look gorgeous and demure. To add some mystery to the eyes, apply neutral shadow, limiting it to three colors and keeping the medium and dark tones concentrated on the lids. Finish with powdered generously blushed skin.
What's Next?
If this is the type of thing that gets you up in the morning, then you absolutely should check out our Media Program!
The Media Program prepares the artist for more demanding makeup applications, such as television broadcast, theater, avant-garde, body painting, and drag. It even includes an entire course on Vintage Makeup looks!
If that sounds like you, I'd head to that button below because we now offer FREE applications!
{{cta('4dafbcec-c55f-40ad-9f26-96b79ea4631c')}}